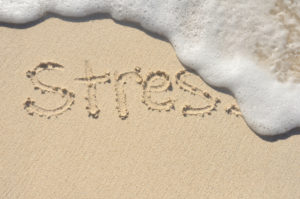 When you're feeling down, whether from holiday stress or the shorter days in the frigid winter, a luxurious all-inclusive getaway can make all the difference in the world for rejuvenating you. A staycation is one thing, but actually withdrawing from your life at home in order to enjoy some sunshine, warm weather and relaxation can make you feel as though you've been entirely restored.
Mexico offers some outstanding all-inclusive vacation rentals from which to choose. That said, if you try to compare them all, you may only add to your stresses at home! Instead, use the following list to help narrow down your choices to some of the best options out there to fully relax and luxuriate.
• Villa Estrella – This three bedroom luxury Mexico beach villa sleeps 8 and has three full bathrooms. Your stay includes beach access, your own private pool as well as a larger pool shared by the safe private gated community. The all-inclusive meal plan comes with a private chef to do all your cooking, including breakfast and a main meal, which you can choose to have as your lunch or dinner, but that is locally known as "comida."
• Hacienda Del Mar – If you'd rather have a suite within a villa instead of enjoying the entire villa to yourself, then you can choose from the Junior, Luxury, Master, Presidential or Penthouse Suites at this oceanfront sophisticated villa. It features 272 suites and rooms among its villas. Each suite features its own kitchenette or kitchen and private Jacuzzi, a terrace or a balcony and a stunning view of the golf course next door, the property's gardens or the Mar de Cortez. The facility also features a fitness center, Cactus spa and onsite activities.
• Villa Gauguin – This luxury Mexican villa is nestled right on the Yal-Ku lagoon on the Mayan Riviera and offers a stunning minimalist style house. Feel as though you're staying right on the beach with floor to ceiling glass windows. Renting this villa comes with your own staff, including two housekeepers who care for the villa's house, gardens and swimming pool for six days per week. If you'd like, you can also arrange with them to prepare all or some of your meals (and margaritas) throughout your stay. If you wish it, they can also do your grocery shopping ahead of your stay so the fridge and pantry will be stocked upon your arrival.