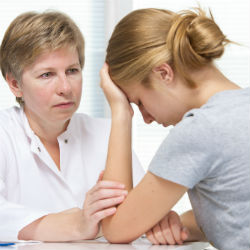 Your emotional and mental states have a big impact on your physical health, so knowing how to manage your emotions in a healthy way will ensure you can remain balanced and happy. Keep reading to learn how you can do so with greater ease every day.
Establish an Exercise Routine
Getting your body moving is a great way to manage your emotions while also improving your physical health. When you are active, your brain will release chemicals, such as dopamine, that are associated with pleasure and reward. This is why so many people turn to physical activity, whether that's time at the gym or on the yoga mat, when they're feeling stressed and when they need to balance their emotions and feel better.
Get Enough Rest
If you are constantly going, you will not have any time to think about how you feel and actually figure out a way to positively manage how you feel. Therefore, taking some time to rest and recuperate, especially if you have been working really hard and you are under a lot of stress, is vitally important. Choose to do things that you love to do, whether that's spending time in nature, getting relaxing spa treatments, or simply being at home listening to your favorite music.
Talk to Someone
Sometimes you just need to get out of your own head and release your frustrations and thoughts while someone listens to you and can offer you their support and advice. Whether you talk to your spouse, a trusted friend or family member, or a therapist, releasing your emotions in this way can help you better understand them and manage them.
Let Your Emotions Happen
Finally, don't try to bottle up your emotions all the time. While you don't want to be losing your cool with everyone you interact with, you do want to be able to express yourself. Don't allow people to take advantage of you, don't be afraid to speak up for yourself and defend yourself, and don't be fearful of voicing your concerns and opinions at home and at the workplace. This will help you manage your emotions by letting them happen. Then let those emotions go so you can move on to a more neutral and positive state of mind.
If you try out the tips above but you still have trouble managing your emotions in a positive way, you can try taking a safe, effective, over-the-counter anti-anxiety and stress relieving product like Zanaprin.