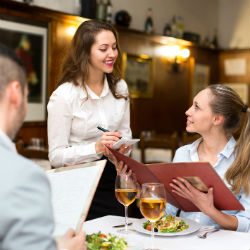 Everyone can agree that unhealthy foods are the ones they crave the most and that give them the most satisfaction. But unhealthy foods can cause you to gain weight, and they can do a lot of damage to the many organ systems throughout your body, so eating them in small amounts is imperative.
How can you build up your power so you can say no to unhealthy foods even when they seem to be everywhere? Keep reading for a few helpful tips.
How to Say No to Unhealthy Foods
Get Enough Sleep
Believe it or not, failing to get enough sleep every night will end up decreasing your willpower. Lack of adequate amounts of rest will cause hormones that are responsible for regulating your appetite to go out of balance. Your ghrelin levels and your leptin levels, in particular, could end up unbalanced, causing your metabolism to suffer and your hunger to increase. To avoid overeating, and to say no to unhealthy foods, aim to get at least seven hours of sleep.
Keep Eating Healthy Foods
The more you eat healthy, the more willpower you'll have to continue doing so. It's easier for the body to break down natural foods that are loaded with protein, fiber, vitamins, and minerals, especially when compared to foods that are unhealthy and lacking in nutrition. Because your body will have to work less hard, you'll have more energy, and that will make you less susceptible to giving in to your cravings for junk food. On the other hand, when you eat a lot of foods that are high in sugar, salt, fat, and simple carbs, you'll end up craving more of those unhealthy options. So, put simply, eating right is the best way to develop healthy habits while training your body to crave the foods that are most nutritious and energizing.
Try to Reduce Your Stress Level
It's definitely easier said than done, but making it a point to reduce your stress level is another important step you can take to maintain your willpower against unhealthy foods. While being busy will help you focus on things other than food, if you feel that you're under a lot of pressure, your body will release hormones that could trigger unhealthy food cravings. So if you're dealing with a lot of stress and anxiety, consider taking a product like Zanaprin to get some relief.
By following the tips above, you can start to say no to unhealthy foods, so definitely start incorporating them into your daily life.