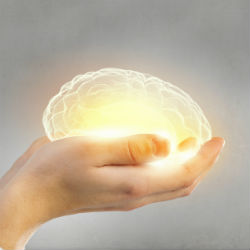 Maintaining the health of your brain is vitally important if you want to age gracefully, but many people exhibit daily habits that are bad for their brain. Are you guilty of the following bad habits that are hurting your brain health?
You're Addicted to Junk Food
Do you find yourself always eating junk food and giving in to cravings for foods like soft drinks, fries, chips, and burgers? Then it's time to focus on eating healthier foods, such as whole grains, leafy veggies, nuts, and berries. This is because areas of the brain that are associated with memory, mental health, and learning are actually smaller in individuals who consume a lot of junk food. Health foods, on the other hand, will help to preserve your brain function while slowing mental decline.
You Aren't Active Enough
If you aren't physically active enough every day, you could be hurting your brain health. The more you go without getting regular exercise, the higher your risk will be of developing dementia. You'll also be more susceptible to other health problems, such as heart disease, high blood pressure, and diabetes, which might be linked to the development of Alzheimer's disease. So if you don't follow a workout routine, it's time to start. Even just 30 minutes of activity at least three days a week will be a great way to maintain your brain's health.
You're a Smoker
You don't see nearly as many smokers today as you did in the past, and that's because people aren't willing to risk their health for a nicotine fix. If you're still smoking, you should definitely make it a point to quit. Smoking could shrink your brain, making your memory worse and making you twice as likely to develop dementia and Alzheimer's.
You Aren't Sleeping Enough
Research has already proven just how important sleep is to your overall health, from your weight to your ability to stay focused throughout the day. But beyond feeling tired during the day, a lack of sleep can have an even greater effect on the health of your brain. In fact, it could be a cause of dementia and Alzheimer's disease. So make it a point to get enough hours of uninterrupted sleep every night. If you're having trouble falling and staying asleep, avoid electronics, caffeine, and alcohol before bed. And if stress is keeping you up at night, consider taking an anti-anxiety product like Zanaprin.
If you find that you're performing these bad habits that are hurting your brain health, there's no better time than right now to get yourself on a healthier track.
​