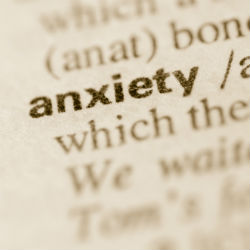 Brain MRI research has already revealed so much about the human brain that researchers never knew before. In addition to understanding more about how the brain works, brain MRI research has also taught us quite a bit about anxiety, which is a common disorder that many people deal with every single day. Keep reading to learn about three things that this type of research has helped experts discover.
1. Certain Areas of the Brain Are Affected
One of the most fascinating things that brain MRI research has revealed is the fact that different parts of the human brain are responsible for anxiety. More specifically, the amygdala, also known as the fear center of the brain, shows changes in those who feel anxious.
The amygdala is responsible for regulating memory, emotion, and fear, and it can also affect your physical response to a stressful situation, such as your blood pressure and your heart rate. So when you respond to a situation with anxiety, it is this area of your brain that is working. And the evidence has suggested that, in individuals who have anxiety, this part of the brain is more sensitive to unfamiliar or new situations. Whereas other people may not react to an unfamiliar or new experience with stress, someone with anxiety disorder would have a stressful response.
2. Changes in the Brain from PTSD
PTSD, or post-traumatic stress disorder, is a type of anxiety disorder that can be extremely debilitating. Several studies that involved imaging of the brain have shown that individuals who suffer with post-traumatic stress disorder will have less volume within the hippocampus area of the brain. The hippocampus is responsible for memory storage and emotion, so it should come as no surprise that it could affect people with anxiety.
3. Brain Dysfunction and OCD
OCD stands for obsessive-compulsive disorder. This yet another form of anxiety that many people suffer with, and it is a disorder that is associated with brain dysfunction. In individuals who have OCD, brain imaging has found abnormalities within a particular pathway of nerves. These abnormalities have also been noted in those who have Tourette syndrome and attention deficit disorder. All of these conditions share similar symptoms, and they can also occur at the same time.
If you suffer with anxiety, rest assured that you do not have to feel alone, and there are solutions out there. In addition to talking to your doctor, you can also consider taking an over-the-counter anti-anxiety product like Zanaprin to get the relief that you need to start enjoying life more.