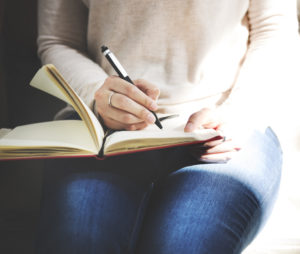 When you are required to face an anxiety trigger, the situation can easily turn from tough to feeling as though you've completely lost control. This can be exceptionally painful and can make it difficult to cope with our typical lifestyles.
Unfortunately, while we may try our best to avoid them, there are times when we need to face an anxiety trigger no matter how many precautions we take. Though it is important to acknowledge that this is a reality, having to cope with the situation goes above and beyond simply accepting it as a truth.
Use the following tips to help face an anxiety trigger and cope with the situation without panicking. It may not be easy, but you can get through this and you can build the skill to become better at it over time.
• Breathe
This technique sounds so simple that it's as though it couldn't work, but the truth is that breathing mindfully and effectively can be your best friend when facing an anxiety trigger. When we're anxious, we tend to take shallow, uneven breaths or even hold our breath. Instead, focus on taking long, slow and soothing breaths. Imagine breathing in the fresh, oxygen-rich air around you, filling your lungs, then push out the strain, tension and anxiety as you exhale. This will help to reduce your blood pressure and provide your brain and body with oxygen that can be very calming.
• Write positive affirmations
If you find yourself facing a trigger, take out a pen and a piece of paper and begin jotting down specific statements that help you to overcome negative, self-sabotaging thoughts. Use these statements to help yourself to visualize a calmer situation. Focus on writing each affirmation and pay attention to the meaning of every word. This can help to place your concentration in a much healthier direction.
• Use visualization exercises
Use this on its own or as an accompaniment to your positive affirmations. Try to peacefully and quietly imagine a safe and comforting space. This space can be a real one you know well or one that is completely imaginary. As long as it brings you calm, it doesn't matter where it is. Focus on this space and how it feels to be within it. Use this space to replace your negative thoughts with positive ones that are soothing and happy.
• Be patient with yourself
Being able to use techniques to overcome the feeling of panic that comes with having to cope with an anxiety trigger can take time. Give yourself the opportunity to practice and get better at it. Just as you wouldn't expect to be instantly good at a sport or at playing a musical instrument, you can't expect to develop this skill instantly, either. Instead, keep trying and give yourself the chance to learn and get better at it.