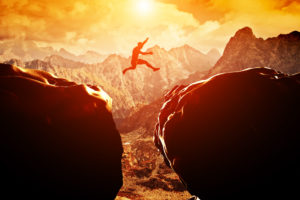 Everyone has to face their fears at some point or another, and it could be one of the hardest things to do. With the right strategy, though, you could become bolder and approach your fears with bravery. Before you know it, you will be able to overcome those fears that used to hold you back, and you will feel fantastic! Check out the tips below to get started.
Use Meditation to Manage Your Stress
Facing your fears can definitely be stressful, but if you use meditation and breathing techniques, you may find that you are able to relax your nervous system as you prepare for your challenging moment. Public speakers, for example, sometimes meditate backstage in the minutes before they head out onto the stage. And breathing techniques that allow you to deepen your breath with longer inhales and exhales can also soothe your body and mind. Just be sure to practice meditation and breathing exercises in advance so you will know exactly what to do when it is time to face your fear.
Tell Yourself That You Can Do It
If you think that you can't do something, it will be a lot harder to actually do it. But if you tell yourself that you can do something, and that you are more than capable of doing something that you have never done before, you will be more likely to overcome your fear and actually get it done. So when it comes to facing your fears, it really is all in your head. Tell yourself that you are powerful, that you are capable, and that you are able to do anything that you put your mind to. Having this positive mindset could make a huge difference.
Take an Anti-Anxiety Medication
Sometimes a little bit of medication is just what you need to relax your mind and prepare yourself for what lies ahead. A great example is Zanaprin, which you can purchase over-the-counter without a prescription. It may help you feel less anxious and less stressed, so it might help you feel more relaxed as you approach your fear, no matter what it is.
Once you figure out what helps you maintain a calm and balanced state of mind, you should find that you are able to tackle your fears with greater ease. Try the techniques above and see if they make a difference. You may be pleasantly surprised by how much bravery you really have inside you.