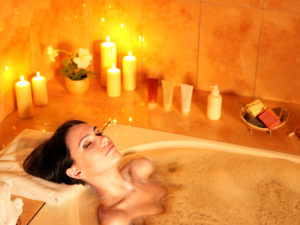 Do you deal with anxiety in your everyday life? Then you probably feel like you aren't in control, and you probably wish that you could find a way to get rid of your anxious feelings so that you can fully enjoy life. Well, you certainly aren't alone, as anxiety is a really common mental health problem. Rather than feeling helpless, though, consider taking and using the following anxiety relief products, which are the highest rated products for 2018.
Zanaprin is a great over-the-counter, non-prescription alternative to prescription anxiety medications like Zoloft and Xanax. It could help relieve your stress and anxiety naturally, while also enhancing your relaxation and your overall mood. If you suffer from sleepless nights because your anxiety is keeping you awake, Zanaprin might also help in this regard as well. And if you lack mental focus or you are not feeling very social, Zanaprin could help you get things done and feel more comfortable around people. Overall, the ingredients in this formulation could support your ability to lead a stress-free and healthy lifestyle. Just take it according to label instructions for the best results.
Relaxing in a warm bath at the end of the day could be just what you need to take your mind off of your troubles and feel less anxious. And adding the right bath salts could make the experience even more enjoyable and therapeutic. Check out Herbivore bath salts, which contain ylang ylang and vanilla oils that could help you unwind. Bonus: you can use the Himalayan sea salt in this product to gently exfoliate your skin too!
High quality essential oils are pure and potent, and inhaling their lovely fragrance might be just what you need to relieve your frazzled mind. Just purchase an essential oil diffuser and some essential oils that are known for their anti-anxiety effects. These include lavender, chamomile, peppermint, sandalwood, valerian root, and clary sage. And be sure to choose essential oils that are safe for pets to inhale if you have them in your home. Talking to an expert aromatherapist at a company that sells affordable, high quality essential oils, such as Plant Therapy, will help steer you in the right direction.
With the right anxiety relief products, you could finally get the relief that you need to reduce your daily stress in 2018 and beyond.