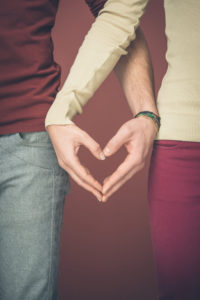 Valentine's Day could be a really fun holiday for some; but for others, it could be a day that creates a lot of anxiety. How can you overcome Valentine's Day social anxiety? We've compiled a few tips below to help you get through the day with greater ease.
How to Reduce Valentine's Day Social Anxiety:
Treat Yourself to Something Special
Avoid social situations in which you might feel like the odd one out if you are single to keep Valentine's Day social anxiety from surfacing. Instead, plan a fun day or night with a group of your single friends. Or, just spend the day doing something that you really enjoy. Taking care of yourself by going to the spa, heading to the gym, or doing anything else that brings a smile to your face is a good way to overcome the anxiety that could arise on Valentine's Day. Try to take your mind off of the fact that it's Valentine's Day by planning a day on which you can love yourself and take care of your body and mind.
If You're in a Relationship…
Valentine's Day anxiety doesn't only arise amongst the singles out there. Even if you are in a relationship, this holiday could cause some anxiety to pop up when you least expect it. That's because there could be a lot of pressure placed upon you to plan the perfect day or night with your significant other. For example, a lot of people who are in perfectly happy relationships find that they feel uneasy about planning the ideal Valentine's Day festivities. The best way to overcome this type of anxiety is by simply talking about it with your partner. Talk about what your expectations are for the day, and consider planning the best day by working on it together. This could take a lot of the pressure off and reduce a lot of the anxiety.
Consider an Anti-Anxiety Remedy
Whether you are single or in a relationship this Valentine's Day, another way to reduce your anxiety would be by taking an over-the-counter anti-anxiety remedy like Zanaprin. This is a great alternative to strong prescription anxiety medications, and it could be just what you need to feel more at ease and more balanced from the start of Valentine's Day until the end.
Try to remember that Valentine's Day is all about love, so whether you are single and want to show yourself some extra love by doing something that you enjoy or you are in a special relationship and you want to plan the perfect day, don't let your anxiety get in the way. Consider the tips above to reduce your Valentine's Day social anxiety and to make the most of it before it's gone.