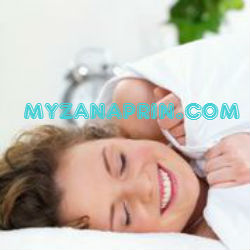 Like many in today's society, we suffer a bit too much compared to the rest of the world with some very much related conditions–depression and insomnia. There are prescriptions to treat both these conditions but many leave much to be desired. It is a very delicate experiment that could lead to much trial and error.
Zanaprin is a multitasking treatment. It has long been known for its relief of anxiety but it is also just as effective on depression and insomnia. It has two very attractive qualities and that is–it is gentle and effective. Most prescription antidepressants are riddled with side-effects. They are also largely addictive and the body decides it can't sleep without an even stronger dose. What happens next is you hit a peak and you are back to square-one. Not to mention that you are apt to find some dangers in those side effects like disorientation, sleep walking to the point of driving and arriving somewhere without accountability as to how you got there–night terrors–hallucinations and more.
The beneficial difference between Zanaprin and other treatmentsMost anti-anxiety and anti-depressants will take a few courses to get into the bloodstream and start working on the hormones and chemicals in order to do the job. This is why with most prescriptions, you will be told not to just come off them–you have to be weaned off. This is because they remain in your system for a long time. With Zanaprin it takes only a few hours for most people to feel the difference as depression and insomnia symptoms vanish.
Why is Zanaprin helps all three disorders?
When you think about it–one disorder begets the other. Normally, it is not unlike a vicious circle. Anxiety begets sleeplessness–sleeplessness begets depression and so on until the person is left rather dysfunctional for the day. Zanaprin will also not give you a grogged up feeling upon awakening. Zanaprin will allow you to sleep better and think more clearly so you can enjoy life again without the chronic use of habitual drugs or harmful self-medicating habits.
What to do to assist Zanaprin in your system
Like all gentle systemic influencers you may fare better by making sure you are eating foods rich in calcium and zinc to carry the melatonin and serotonin inducing foods through the system. Make sure exercise such as walking in the fresh air is also done 20 minutes a day.